PRESSURE TRANSMITTERS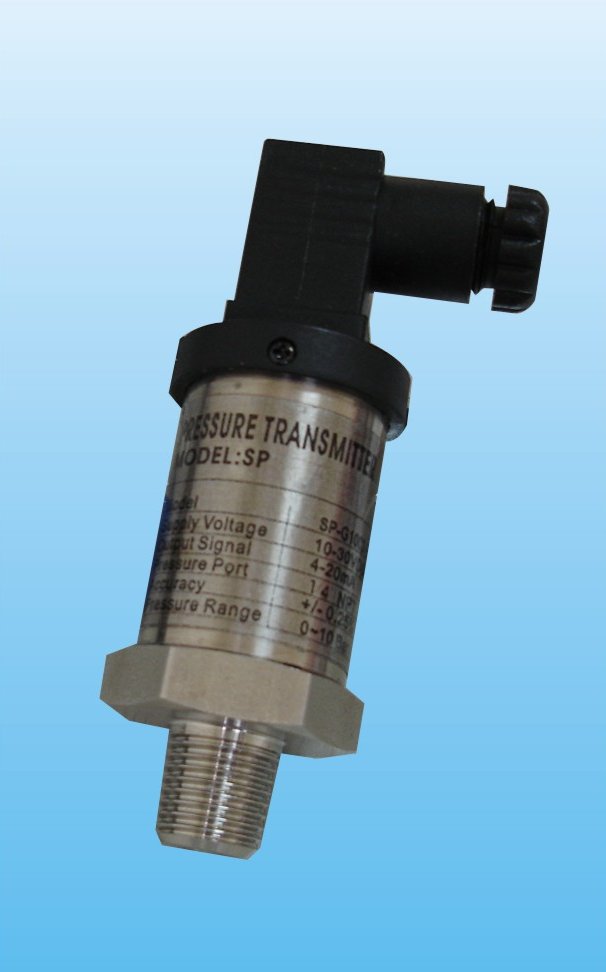 MODEL : SP
Feature
.Auto-tracing compensation for zero-area pressure(<0.15%F.S.)
.Field-temperature compensation function(-25 to +85¢J)
.Thick film strain gage on ceramic and stainless steel(SUS316)
.Response time <5milli seconds
.Output DC4~20mA RL(max.)<[(Vs-10V)/0.02A]£[
.Protection class NEMA4/IP65
.Compact size for easy installment
.Pressure type : gauge, absolute
.Large pressure range :-1...250 bar
Technical Data
Pressure range :
Over pressure:
Sensor elemen:
Accuracy:
Pressure Port:
Working temp.range:
Working humidity.range:
Environmental temp. range:
Environmental humidity range
Supply voltage:
Output signal:
Stability:
-1...250 bar
0...400 bar
Ceramic material
+/-0.5% FS , +/-0.25% FS
1/4"PT , 1/4"NPT
-25...+85 degC;
0...95%RH
0...55 degC
0...95%RH
10...30 VDC
4...20mA(2-wires)
<= -0.2%FSO/year
---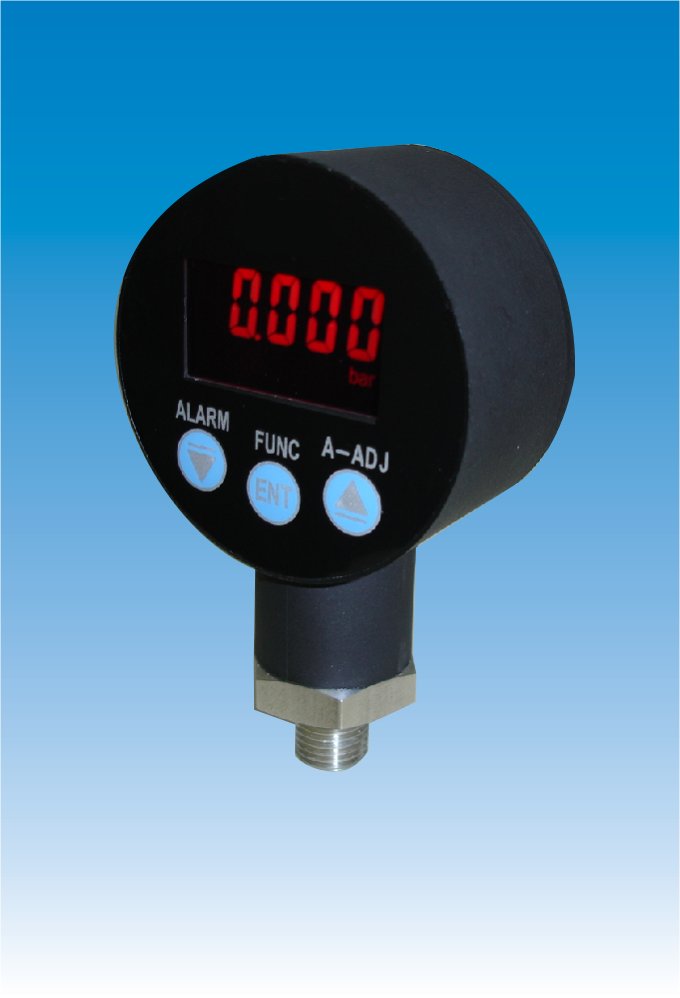 ¡@
DIGITAL PRESSURE TRANSMITTER 2.5"
MODEL : SPD2
Characteristics
It is smaller than in the recorder of high reliability, and is the recorder that
investigated cost performance for thoroughly to the motto more simply.
Feature
Accuracy 0.25% F.S.
Thick film strain gage on ceramic and stainless steel(SUS316)
Pressure range from -1 to 250 bar
Display pressure units bar, Kg/cm2,KPa,MPa,PSI,mmHg,inHg can be modified
Memory hold maximun value and minimun value function
Field-rangable supper voltage from 10 to 28 Vdc
RL(max.)<[(Vs-8V)/0.02A]¢G[,up to 800 ohms at 24Vdc
Protection class NEMA4/IP65
CE EMC certification
Technical Data
Pressure range :
Over pressure:
Sensor elemen:
Accuracy:
Pressure Port:
Working temp.range:
Working humidity.range:
Environmental temp. range:
Environmental humidity range
Supply voltage:
Output signal:
Stability:
-1...2/10/50/250 bar
0...400 bar
Ceramic material
+/-0.5% , +/-0.25%
1/4"PT , 1/4"NPT
-10...+85 degC; -25...150 degC(option)
0...95%RH
0...55 degC
0...95%RH
10...28 VDC
1...5V(3-wires) , 0...10V(3-wires), 4...20mA(2-wires), 4...20mA(3-wires)
<= -0.2%FSO/year
---
WINLING TECHNOLOGY LTD.
¡@
4F.-5,No.6,Ln.609,Sec.5,Chongxin Rd.,
Sanchong City,New Taipei City 24159,Taiwan
Tel:886-2-29996610 Fax:886-2-29996620
E-mail: dent.csn@msa.hinet.net


Copyright 1996-2002 WINLING Technology, Inc. All rights reserved.
Best view with 800 x 600 resolution & 16.7 million colors.